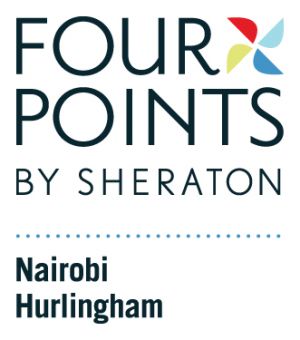 Pablos Restaurant
About Us
Pablo's restaurant is located at Sheraton Hurlingham Hotel, Hurlingham, Argwings Kodhek Rd. It is avant-garde with decadence and charm, making it the perfect destination to explore your palate with sips, savories, and signature dishes. Get to Indulge in authentic flavors and various dishes that include Italian, Asian, Continental, and Swahili cuisine.
Restaurant Type
Fine dining
Cuisine Styles
Vegetarian
Services
Free Wi-Fi, Takeaway, Outdoor Seating, Parking
Payment Options
Cash, Visa, Mastercard, Mpesa
Menu
Freshly Squeezed Orange Juice
550.00 KSh
Fresh Fruits Bowl
Freshly cut fruits served in a bowl
750.00 KSh
Cereals
Choice of cornflakes, choco flakes, muesli, all bran, weetabix served with choice of full fat milk, low fat milk, soy milk, yoghurt and honey
750.00 KSh
Local Favourite – UJI
Ultimate comfort local breakfast food made from wimbi high in fibre & protein.
750.00 KSh
Oatmeal Porridge
Cooked plain or sweet with raisins, apple and bananas choice of full-fat milk, low-fat milk & soy milk
750.00 KSh
Yogurts
Choice of two pieces of any strawberry, mango, vanilla & natural plain
350.00 KSh
Baker's Basket
Selection of breakfast pastries - croissants, muffins, danish and toast
750.00 KSh
The Pancake Stack
Griddle pancakes, maple syrup, berries, almonds & raisins
750.00 KSh
Eggs to Order (Two Eggs)
Scrambled - on toast
Fried - sunny side up, turned over, well done
Boiled - half or full
Omelette – plain, masala, cheese or Spanish
Poached - on toast
All eggs are served with grilled tomato, hash brown and toast
900.00 KSh
Kenyan Grill
Beef or chicken sausages, beef bacon, minute steak served with grilled tomatoes and Breakfast Potatoes choice of juices and tea or coffee
1,900.00 KSh
Avocado Toast
Toast topped with guacamole & poached eggs with house salad
950.00 KSh
Indian Selection of the Day
Ask your server for the special of the day. Choice of fresh juice Served with a choice of tea or coffee
1,750.00 KSh
Continental Breakfast
Choice of fresh fuice, fruits, choice of cereals with milk or yogurt, toast, served with a choice of tea or coffee
1,250.00 KSh
American Breakfast
Choice of fresh juice, fruits, eggs to order and croissant served with a choice of tea or coffee and juices
1,750.00 KSh
English Breakfast
Choice of fresh juice
Fresh cut fruits
Eggs to order with tomato and breakfast potato,
Chicken or beef sausages
Beef bacon
Baker's basket with condiments
Served with a choice of tea or coffee
2,200.00 KSh
Extras
Beef bacon
Beef/chicken sausages
Baked beans
Sliced avocado
550.00 KSh
Vegetable Pakora
Assorted vegetable fritters served with mint sauce
650.00 KSh
Cheese & Chilli Toast
Spicy toasted bread topped with mozzarella, chillies and cilantro
650.00 KSh
Crunchy Vegetable Spring Rolls
Served with sweet chilli sauce
800.00 KSh
Molten Mozzarella Fingers
Served with peri peri mayo
1,050.00 KSh
Samosa
Vegetable
Beef samosas
Served with mint sauce
1,100.00 KSh
Honey Glazed wings (8pcs)
1450 Crispy fried chicken wings glazed with in-house bbq sauce
1,450.00 KSh
Chicken Satay
Indonesian pan-seared marinated chicken skewers served with peanut sauce
1,450.00 KSh
Crispy Calamari Rings
1,650.00 KSh
Prawn Tempura (6pcs)
Batter fried prawns, served with tempura sauce
2,400.00 KSh
Refreshing Garden salad
750.00 KSh
Healthy Chef's salad
Roasted beetroot carpaccio with avocado, orange segments, walnuts, arugula and balsamic olive emulsion
900.00 KSh
Caesar's with Creole Chicken
Fresh iceberg lettuce, parmesan shavings, garlic croutons
1,500.00 KSh
Caesar's with Cajun Shrimps
Fresh iceberg lettuce, parmesan shavings, garlic croutons
1,800.00 KSh
Artisan cheese platter
Selection of international cheeses with traditional accompaniments
1,900.00 KSh
Roasted Tomato Bisque
Served with garlic croûte
800.00 KSh
Forest Mushroom Cappuccino
Assorted mushrooms, rosemary and cream chantilly
900.00 KSh
Thai Noodle Soup Vegetable
Asian vegetables, noodles, aromatic hot basil and cilantro
750.00 KSh
Thai Noodle Soup Chicken
Asian vegetables, noodles, aromatic hot basil and cilantro
950.00 KSh
Burgers, Sandwiches & Wraps
Served with French fries/wedges
Vegetable Club Sandwich
Tomato, cucumber, lettuce, avocado and cheddar cheese
1,250.00 KSh
Ham & Cheese Sandwich
Beef ham and Swiss cheese, dijon mustard and honey
1,350.00 KSh
Tuna Melt
Open sandwich topped with tuna shreds, green onions, capers, dill, mayonnaise and mozzarella
1,450.00 KSh
Veggies Hoagie Burger
Vegetable patty with mozzarella, Sun-dried tomato mayonnaise
1,650.00 KSh
Tikka Burger
with choice of Paneer Tikka (V) or Chicken Tikka
Served with tomatoes, onion rings, cilantro and mint mayonnaise
1,800.00 KSh
Classic Burger
Homemade beef or chicken patty with tomatoes, onion jam, lettuce, gherkins and cheddar cheese
1,800.00 KSh
Classic Club Sandwich
Grilled chicken breast, beef bacon, lettuce, fried egg and cheddar cheese
1,850.00 KSh
Roasted Beef Panini
Tenderloin, arugula, onions jam and swiss cheese
1,950.00 KSh
Tikka wrap with choice of Paneer Tikka
Served with tomatoes, onion rings, cilantro and mint chutney
1,250.00 KSh
Tikka wrap with choice of Chicken Tikka
1,500.00 KSh
Chicken Quesadillas
Grilled chicken, bell peppers, tomatoes, spring onions, jalapenos and cilantro in a tortilla bread served with sour yoghurt cream
1,500.00 KSh
Classic Margarita
Homemade tomato sauce, fresh basil and mozzarella cheese
1,650.00 KSh
Tikka Pizza Paneer Tikka
With bell peppers, green onions, onion rings, green chillies, cilantro and mozzarella cheese
1,800.00 KSh
Tikka Pizza Chicken Tikka
With bell peppers, green onions, onion rings, green chillies, cilantro and mozzarella cheese
1,850.00 KSh
Pizza Mexicana
Chicken churrasco, jalapeno, bell peppers, onion, sweet corn, black olives, cherry tomatoes, mozzarella cheese and guacamole
1,850.00 KSh
Choma Pizza
Shredded beef tenderloin, choma sausages, bell peppers, onions, beef bacon
1,950.00 KSh
Fruit de Mare
Salmon, calamari, anchovies, shrimps, red snapper, capers, dill leaves and mozzarella cheese
2,000.00 KSh
Choose your pasta and sauce, served with garlic bread
CHOICE OF PASTA
Spaghetti, penne, tagliatelle, fusilli
Choice of sauce
Creamy Chicken and Mushroom
2,000.00 KSh
Stir-fried Bok choy and Mushrooms
1,450.00 KSh
Chilli stir fry with choice of Paneer (V)
Cooked with assorted bell peppers, onion, chilli, ginger, garlic, soy
1,500.00 KSh
Chilli stir fry with choice of Chicken
Cooked with assorted bell peppers, onion, chilli, ginger, garlic, soy
1,650.00 KSh
Chilli stir fry with choice of Fish
Cooked with assorted bell peppers, onion, chilli, ginger, garlic, soy
1,750.00 KSh
Chilli stir fry with choice of Prawns
Cooked with assorted bell peppers, onion, chilli, ginger, garlic, soy
3,000.00 KSh
Yellow Dal Tadka
Simmered yellow lentil tempered with green chilles, onion, tomatoes and spices
1,200.00 KSh
Punjabi Makhani Delight Paneer Tikka
In a silky tomato and cashew makhani gravy
1,450.00 KSh
Punjabi Makhani Delight Chicken Tikka
In a silky tomato and cashew makhani gravy
2,200.00 KSh
Traditional Thai Red/Green Curry with Vegetables
1,450.00 KSh
Traditional Thai Red/Green Curry with Chicken
1,650.00 KSh
Traditional Thai Red/Green Curry with Fish
1,750.00 KSh
Traditional Thai Red/Green Curry with Prawns
3,000.00 KSh
Asian Nasi Goreng
Served with chicken satay, shrimps peanut sauce and pickled vegetables
2,500.00 KSh
Naan / Butter Naan
200.00 KSh
Steamed Basmati Rice
250.00 KSh
Plain/Jeera Pilav
300.00 KSh
Hakka Style Fried Rice/Noodles
Served with a choice of steamed rice, Mukimo potatoes, French fries, chapati or ugali
Whole Tilapia
Herb stuffed fish served with seasonal vegetables and spicy tomato sauce
2,200.00 KSh
Kuku wa Kupaka
Chicken stewed in coconut gravy
2,400.00 KSh
Choma Swahili Samaki
Grilled Red snapper with seasonal vegetables and swahili sauce
2,400.00 KSh
Mombasa Curry - Fish
Mild coconut based curry with choice of fish
2,400.00 KSh
Mombasa Curry - Chicken
Mild coconut based curry with choice of chicken
2,400.00 KSh
Mombasa Curry - Prawns
Mild coconut based curry with choice of prawns
3,600.00 KSh
Traditional Beef Stew
Beef cubes cooked with traditional spices
2,500.00 KSh
Served with a choice of steamed rice, mashed potatoes or French fries
Classic Fish and Chips
Battered snapper served with fries and tartar sauce
2,200.00 KSh
Cheesy Chicken Snitzel
Pan fried breaded chicken breast, topped with melted cheddar and served with homemade salad and chips
2,400.00 KSh
Half Roasted Chicken
With arrowroot crush and thyme jus and seasonal vegetables
2,500.00 KSh
Choose your sauce: citrus butter, lemon butter sauce, thermidor sauce
Choose your staple: Potato mash, fries, wedges, saffron rice
Grilled Seafood Platter
Grilled calamari, prawns, salmon, snapper
4,000.00 KSh
Baked Salmon
4,000.00 KSh
Jumbo Prawns
4,800.00 KSh
Choose your sauce: green peppercorn, mushroom, thyme, rosemary jus
Choose your staple: fries, roasted potatoes, mashed potatoes, buttered arrowroot crush
Grilled Lamb Chops
2,800.00 KSh
Premium Aged Beef Fillet
3,500.00 KSh
Premium Aged Rib-Eye
4,200.00 KSh
Premium Aged T-bone
All the above items are served with sautéed mushrooms, seasonal vegetables and greens
4,200.00 KSh
Nyama Choma Platter (Serves two)
Premium ribeye, choma sausages, chicken sausages, molo lamb chops, chicken breast and corn on the cob
4,750.00 KSh
Choice of Ice Cream
Two scoops served with a choice of chocolate sauce or berry coulis and brandy snap
800.00 KSh
Hot Gulab Jamun
Served with vanilla ice cream
850.00 KSh
Seasonal Fruit Platter
Freshly cut seasonal fresh fruits
850.00 KSh
Fruit Salad
With the choice of ice cream
850.00 KSh
Thai Coconut Crème Brûlée
950.00 KSh
Warm Green Apple Strudel
950.00 KSh
Tiramisu Vaso
Layered Italian dessert in a chocolate cup
1,100.00 KSh
New York Cheese Cake
Served with berry coulis and exotic fruits
1,200.00 KSh
Crunchy Vegetable Spring Rolls
Served with sweet chilli sauce
800.00 KSh
Samosa
Vegetable
Beef samosas
Served with mint sauce
110.00 KSh
Honey Glazed Wings (8PCS)
Crispy fried chicken wings glazed with In-house bbq sauce
1,450.00 KSh
Refreshing Garden Salad
Tomatoes, cucumber, onions, basil, assorted green lettuces with lime olive oil dressing
750.00 KSh
Caesar's
Fresh iceberg lettuce, parmesan shavings, garlic
1,200.00 KSh
Roasted Tomato Bisque
Served with garlic croûte
800.00 KSh
Veggies Hoagie Burger
Vegetable patty with mozzarella, sun-dried tomato mayonnaise
1,650.00 KSh
Classic Burger
Homemade beef or chicken patty with tomatoes, onion jam, lettuce, gherkins and cheddar cheese
1,800.00 KSh
Classic Club Sandwich
Grilled chicken breast, beef bacon, lettuce, fried egg and
cheddar cheese
1,850.00 KSh
Yellow Dal Tadka
Simmered yellow lentil tempered with green chilles, onion,
tomatoes and spices
1,200.00 KSh
Choose your pasta and sauce, served with garlic bread
CHOICE OF PASTA
Spaghetti, penne, tagliatelle, fusilli
Choice of sauce
Creamy Chicken and Mushroom
2,000.00 KSh
Traditional Beef Stew
Beef cubes cooked with traditional spices
2,500.00 KSh
Kuku wa Kupaka
Chicken stewed in coconut gravy
2,400.00 KSh
Half Roasted Chicken
With arrowroot crush and thyme jus and seasonal vegetables
2,500.00 KSh
Baked Salmon
4,000.00 KSh
Jumbo Prawns
4,800.00 KSh
Premium Aged Rib-eye
4,200.00 KSh
Grilled Lamb Chops
2,800.00 KSh
Steamed Basmati Rice
250.00 KSh
Thai Coconut Crème Brûlée
950.00 KSh
Warm Green Apple Strudel
950.00 KSh
Hot Gulab Jamun
Served with Vanilla Ice cream
850.00 KSh
Choice of Ice Cream
Two scoops served with a choice of chocolate sauce or berry coulis and brandy snap
800.00 KSh
Seasonal Fruit Platter
Freshly cut seasonal fresh fruits
850.00 KSh
Herbal Tea
(Camomile/Raspberry/Earl Grey/Peppermint
Green Tea )
450.00 KSh
Hot Lemon and Ginger
450.00 KSh
Iced Latte with Ice - Cream
550.00 KSh
Smoothie Tropical Fruits
700.00 KSh
Smoothie Mango
700.00 KSh
Smoothie Banana
700.00 KSh
Milkshake Strawberry
700.00 KSh
Milkshake Vanilla
700.00 KSh
Milkshake Chocolate
700.00 KSh
Mineral Water Still
from 300.00 KSh
Mineral Water Sparkling
from 300.00 KSh
Mango, Beetroot Mango, Passion, Pineapple
400.00 KSh
Tropical, Pineapple & Mint, Apple
400.00 KSh
Freshly Squeezed Orange Juice
550.00 KSh
WhiteCap Lager
550.00 KSh
Smirnoff Ice Black
550.00 KSh
Savannah Cider
600.00 KSh
Martini Rosso
from 450.00 KSh
Martini Bianco
from 450.00 KSh
Martini Dry
from 450.00 KSh
Martini Extra Dry
from 450.00 KSh
Pimms No. 1
from 450.00 KSh
Fernet Branca
from 500.00 KSh
Jägermeister
from 500.00 KSh
Ciroc Pineapple
from 550.00 KSh
Ciroc Coconut
from 550.00 KSh
Grey Goose
from 550.00 KSh
The Black Grouse
9,500.00 KSh
Smirnoff Red
from 350.00 KSh
Ketel One
from 500.00 KSh
Ketel One Citroen
from 500.00 KSh
Ciroc Blue
from 550.00 KSh
Ciroc Pineapple
from 550.00 KSh
Ciroc Coconut
from 550.00 KSh
Grey Goose
from 550.00 KSh
Gordon's Pink
from 400.00 KSh
Beefeaters
from 450.00 KSh
Bombay Sapphire
from 500.00 KSh
Hendrick's Gin
from 650.00 KSh
Tanqueray
from 650.00 KSh
Tanqueray Sevilla
from 650.00 KSh
Tanqueray 10yrs
from 750.00 KSh
The Botanist
from 850.00 KSh
Bacardi Silver
from 400.00 KSh
Bacardi Gold
from 500.00 KSh
Captain Morgan Spiced Gold
from 400.00 KSh
Ron Zacapa
from 1,050.00 KSh
Johnnie Walker Red Label
from 350.00 KSh
The Black Grouse
9,500.00 KSh
John Jameson
from 400.00 KSh
Famous Grouse
from 400.00 KSh
Famous Black Grouse
450.00 KSh
Scottish Leader 12yrs
from 500.00 KSh
Jack Daniels
from 600.00 KSh
Jack Daniels Honey
from 600.00 KSh
Jameson Black Barrel
600.00 KSh
Monkey Shoulder
from 650.00 KSh
Chivas 12yrs
from 700.00 KSh
Johnnie Walker Double Black
from 700.00 KSh
Johnnie Walker Green Label
from 950.00 KSh
Johnnie Walker Gold Reserve
from 950.00 KSh
Johnnie Walker 18yrs
from 1,200.00 KSh
Johnnie Walker Chivas 18yrs
from 1,200.00 KSh
Johnnie Walker Blue Label
from 3,000.00 KSh
Jameson Black Barel
14,500.00 KSh
Johnnie Walker Black Label
from 600.00 KSh
Cragganmore 12yrs
750.00 KSh
Singleton 12yrs
from 750.00 KSh
Cardhu 12yrs
from 800.00 KSh
Talisker 10yrs
800.00 KSh
Caol Ila 12yrs
from 800.00 KSh
Glenfiddich 12yrs
from 800.00 KSh
Glenlivet 12yrs
from 900.00 KSh
Dalwhinnie 15yrs
from 900.00 KSh
Singleton of Dufftown 15yrs
950.00 KSh
Glenfiddich 15yrs
from 1,150.00 KSh
Lagavulin 16yrs
from 1,200.00 KSh
Singleton of Dufftown 18yrs
1,200.00 KSh
Glenfiddich 18yrs
from 1,900.00 KSh
Glenkinchie 12yrs
17,000.00 KSh
Cregganmore 12yrs
18,000.00 KSh
Singleton 18yrs
26,000.00 KSh
K.W.V 5yrs
from 300.00 KSh
K.W.V 10yrs
from 400.00 KSh
Viceroy 10
from 500.00 KSh
Martel VS
from 600.00 KSh
Courvosier VS
from 600.00 KSh
Hennessy VS
from 850.00 KSh
Remy Martin VSOP
1,000.00 KSh
Martel VSOP
from 1,200.00 KSh
Hennessy VSOP
from 1,600.00 KSh
Disaronno Amaretto
450.00 KSh
Southern Comfort
from 500.00 KSh
Bols Triple Sec
550.00 KSh
Cointreau
from 650.00 KSh
Camino Silver
from 350.00 KSh
Camino Gold
from 350.00 KSh
Tequila Olmeca Silver
from 400.00 KSh
Tequila Olmeca Gold
from 400.00 KSh
Jose Cuervo Silver
from 450.00 KSh
Jose Cuervo Gold
from 450.00 KSh
Don Julio
from 700.00 KSh
Don Julio Blanco
from 800.00 KSh
Map & Contacts
Address
Argwings Kodhek Road
Nairobi, 00100